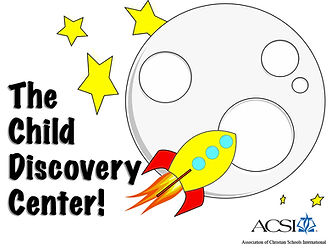 Phone:850.433.2463
Fax:850.438.0959
Hours:7:00 a.m. – 5:30 p.m.
For our tuition and fees, please call 850.433.2463.
Please stop by at any time for a tour of our center!
Our Child Discovery Center has been in operation for more than 50 years. We are a 4+ STAR, Accredited Florida Gold Seal Center, and we use the nationally recognized curriculums Creative and High Reach in our classrooms. We run low teacher-to-child ratios, and our staff members are well-trained professionals, who include long-term staff with no turnover, providing stability for the children.
We provide full-time care for children six weeks of age through fifth grade. We offer free four-year-old VPK, and we hold a graduation ceremony for VPK every year.
Nutritious meals and snacks are provided for free as well as infant formula and infant cereal. Special lunches are provided for parents and grandparents. We offer special classes in Art, Music, and PE as well as Individualized Education Plans, and we have computers in all the classrooms for educational purposes. Once a week, we hold chapel for all preschool students with one of FPC's ministry staff, who covers material with the children that is nondenominational and always age-appropriate.
All classrooms and our playground are constantly monitored by video surveillance cameras.
We provide a professionally prepared quarterly developmental progress report on each child and hold parent conferences to review them. The CDC participates in community projects, field trips, summer camps, and much, much more!
"For where two or three have gathered
together in My name, I am there in their midst."
​Matthew 18:20